Bangalore weekend curfew: BMTC will only run essential services; Metro from 8 a.m. to 9 p.m. | Bangalore News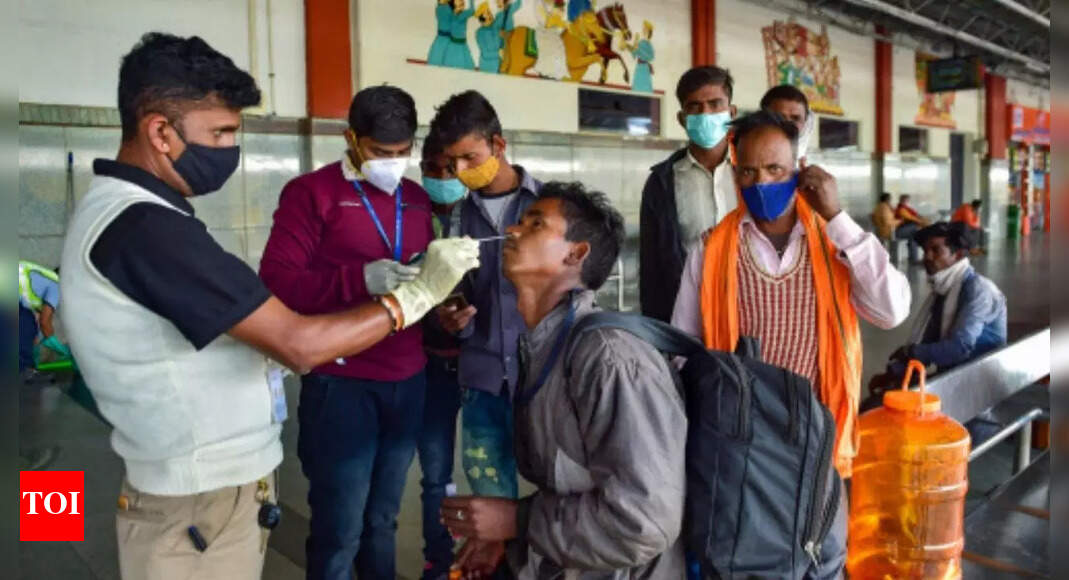 BENGALURU: Given the weekend curfew in Bengaluru, BMTC and Namma Metro will only operate limited services on Saturdays and Sundays.
The weekend curfew is from Friday 10:00 p.m. to Monday 5:00 a.m. BMTC officials said services to the public will be suspended on weekends. However, BMTC will operate skeletal services for personnel engaged in essential services during these days. Vayu Vajra AC airport services will also be operated at a lower frequency.
BMTC will provide 10% of the city's essential services, outside of the containment zones, between 6 a.m. and 10 p.m.
"Passengers without face masks are not permitted to travel. They must maintain social distancing when getting on/off the buses and follow the queuing system. If all seats are occupied on the bus, they should not board the bus and wait for the next one. Those suffering from fever and other ailments should refrain from travelling," he said.
Namma Subway will operate from 8 a.m. to 9 p.m.
Bangalore Metro Rail Corporation (BMRCL) will operate its services from 8am to 9pm on weekends at a frequency of 20 minutes.
"On weekends, metro services will start at 8 a.m. from the terminal stations (Nagasandra, Silk Institute, Kengeri and Byappanahalli) and will run until 9 p.m. The last service will be at 9 p.m. from the terminal stations," says a statement.
On weekdays (Monday to Thursday), services will be available as usual from 5 a.m. to 11 p.m. from the terminals with a reduced frequency during the last hour. However, on Friday, train services will close an hour earlier (at 10 p.m.) instead of 11 p.m.
Meanwhile, KSRTC has decided to operate based on demand during weekends. Passengers traveling to Karnataka from Kerala, Maharashtra and Goa will be required to carry a negative RT-PCR report regardless of their vaccination status.
Mandatory proof of identity for passengers
On BMTC buses, civil servants and staff employed by State Government, Central Government, Public Sector Enterprises (PSU), Autonomous Councils/Companies, Courts, Police, Home Guards, civil protection, fire and emergency service personnel, civil servants and personnel employed in both public and private hospitals, laboratories and diagnostic centers, doctors, nurses, paramedics, Asha workers, medical technicians, parents and their attendants visiting hospitals and laboratories for treatment, civil servants and staff employed in public and private banks/insurance, those working in print and electronic media, long-distance bus/train/airport passengers with their bus ticket/ train/plane and an ID, students who come to the exam with their entrance ticket, employees working in industries/establishments and xempted with ID are allowed on weekends.