Andhra Pradesh extends night curfew until January 31 and exempts essential services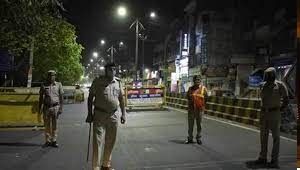 Andhra Pradesh lockdown news today: Watching the rise in coronavirus cases, the Andhra Pradesh government on Tuesday extended the night curfew in the state from 11 p.m. to 5 a.m. until January 31. In a new directive, government YS Jagan Mohan Reddy said the rules would come into effect immediately. In the order, the state government said that during the nighttime curfew, all facilities except hospitals and essential services will be closed.Also Read – Will Delhi lift lockdown-like curbs as COVID cases drop? Check what Health Minister Satyendar Jain says
Last week, CM Jagan Mohan Reddy held a stocktaking meeting on the current Covid-19 situation and asked officials to impose a nighttime curfew from 11 p.m. to 5 a.m. Also Read – BCCI Committee Recommends Ahmedabad, Kolkata as Venue for West Indies ODIs, T20Is
Additionally, the Chief Minister had also directed officials to take appropriate precautions to modify the Covid prescription following the new Omicron variant. He had also asked officials to make changes to home isolation kits accordingly. Also Read – Will Assam Impose Harsh Covid Curbs Under Current Situation? Here is what CM Himanta Biswa Sarma said
In addition to strengthening the "104" call center, he had asked officials to ensure that calls were answered immediately. The Chief Minister has instructed officials to prepare a Covid care center in each constituency.
Latest guidelines here:
The night curfew will continue to be imposed from 11 p.m. to 5 a.m. until January 31.
During this period, cinemas and other public places will only operate at 50% capacity.
For public gatherings, the state government has allowed only 100 people to attend and 200 people for outdoor gatherings.
Corona cases: Active coronavirus cases in Andhra Pradesh crossed the 30,000 mark to reach 30,182 on Monday as 4,108 new positives were added in the state. In the 24 hours ending at 9am today, 22,882 samples were tested, giving a positivity rate of around 19%, an increase of 4% from Sunday.
Visakhapatnam district reported 1,018 and Chittoor 1,004 new infections. West Godavari recorded 46 and Kurnool 85 while the other nine added between 100 and 350 new cases each in a day.