Strike: government employees can lose their salaries; only essential services for KSRTC – KERALA – GENERAL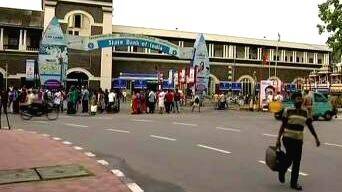 THIRUVANANTHAPURAM: Government employees participating in the nationwide strike on March 28-29 risk losing their salaries. Participants in the general strike on January 8-9, 2019 were granted paid leave, but this was changed after the High Court intervened and overturned it. The situation will be similar this time. Although the closure of business and commercial establishments will reduce direct government revenue by about Rs 600 crore, it will likely lead to a Rs 166 crore increase in the two-day wages of government employees. It has 5.6 lakh government employees and 6.13 lakh private employees.
Various Bank Employees Unions, Life Insurance Unions, Farmers and Agricultural Workers Unions, Port Workers Unions, BSNL Workers Unions, Teachers Unions, Central and State Government Employees Unions and railway unions take part in the strike. The banking sector is expected to be hardest hit by the strike.
Stores will likely remain closed. There is no guarantee that gas pumps will open. There will be no parallel services. Auto taxi workers will also join the strike.
Banking transactions will be interrupted for four consecutive days, affecting the availability of cash at ATMs. But online transactions will not be affected. KSEB has implemented a special system to prevent power outages.
The strike against the sale of public sector companies and for other demands will start at midnight today. Press, milk, airport, firefighters and relief, these essential services were excluded from the strike. Private vehicles are not prohibited and trains are permitted.