US State Department orders non-essential personnel to leave Chinese city amid COVID-19 outbreak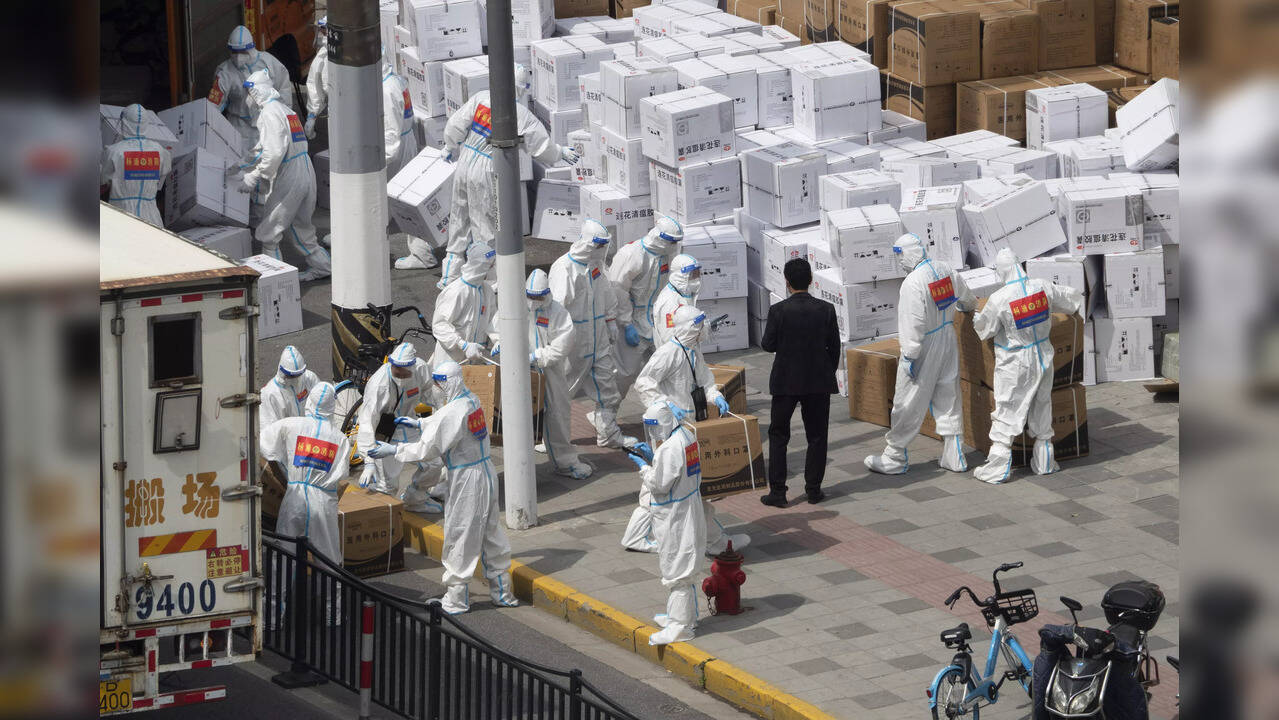 HIGHLIGHTS
Following a spike in COVID-19 cases, the majority of Shanghai's 26 million residents have been confined to their homes for almost three weeks now
Reports suggest the situation in Shanghai has grown increasingly desperate with families unable to secure food and basic necessities
Those who tested positive for the virus were held in mass quarantine centers, where conditions are sometimes described as overcrowded and unsanitary
New Delhi: A spokesperson for the United States Embassy announced on Tuesday that all non-essential staff in its Shanghai the consulate was asked to leave. Notably, Shanghai is currently under strict lockdown due to a spike in COVID-19 cases.
In a statement, the spokesperson said the US State Department "ordered the departure due to the ongoing COVID-19 outbreak" and U.S. diplomats expressed "concerns for the safety and well-being of U.S. citizens with the People's Republic of China officials".
The US State Department said the new order is an upgrade to the "authorized" departure issued last week that allowed for voluntary decision-making.
State Department employees are ordered to leave because "it is best that our employees and their families be reduced in number and that our operations be reduced as we deal with changing circumstances on the ground" , the spokesperson said in the statement.
Related News China Zero Covid policy: Draconian lockdown measures prevent people from accessing health care and food, HRW says 'Health first': Xi Jinping defends China's zero-COVID policy amid Shanghai lockdown
The order applies to "non-emergency U.S. government employees and their family members of the U.S. Consulate General in Shanghai."
The department announced Monday evening: "Our change in posture reflects our assessment that it is best for our employees and their families to be reduced in number and for our operations to be reduced as we deal with changing circumstances on the ground. ".
Additionally, the department issued a series of advisories regarding Americans in Shanghai, such as ensuring they have "sufficient supplies of money, medicine, food and other necessities for your family in the event of restrictions or sudden quarantines".
Related News EXPLAINED – All about the new COVID XE variant, the dominant strain behind China's surge in cases
As part of its "zero covid", China has been strict on lockdowns, mass testing and travel restrictions.
In Shanghai, some of the toughest measures have been introduced since the virus emerged in Wuhan in 2019, including a lockdown that would have left many people unable to get enough food and thousands sent to quarantine centres.
More than 23,000 new COVID-19 cases were reported in Shanghai on Tuesday and most of its 26 million people remain under control.