On the east side of campus, between the Engineering Annex and the Burke Gilman Trail, passers-by may notice a man-made waterfall from a building along the trail. Although some may think that this building serves a different purpose than any other building on campus, they may not know that the building is the UW's power plant, which is responsible for providing heat at approximately 180 buildings.
"At the power plant, we produce steam to heat the campus," said Mark Kirschenbaum, assistant director of campus utilities. "This is our primary function. Steam is just a very convenient way to move energy around campus. So instead of having miles and miles of natural gas lines and all the hassle of leaks that comes with that, we're just moving steam.
Once the power plant produces the steam needed to heat UW buildings, it passes through the university's tunnel system, which extends 80 feet underground to University Way, according to Kirschenbaum. In general, the tunnel system is not a safe place for non-factory workers.
"It's very important that students don't go into the tunnels because it's supposed to be a utility space, and there are a lot of high voltage wires there," Kirschenbaum said.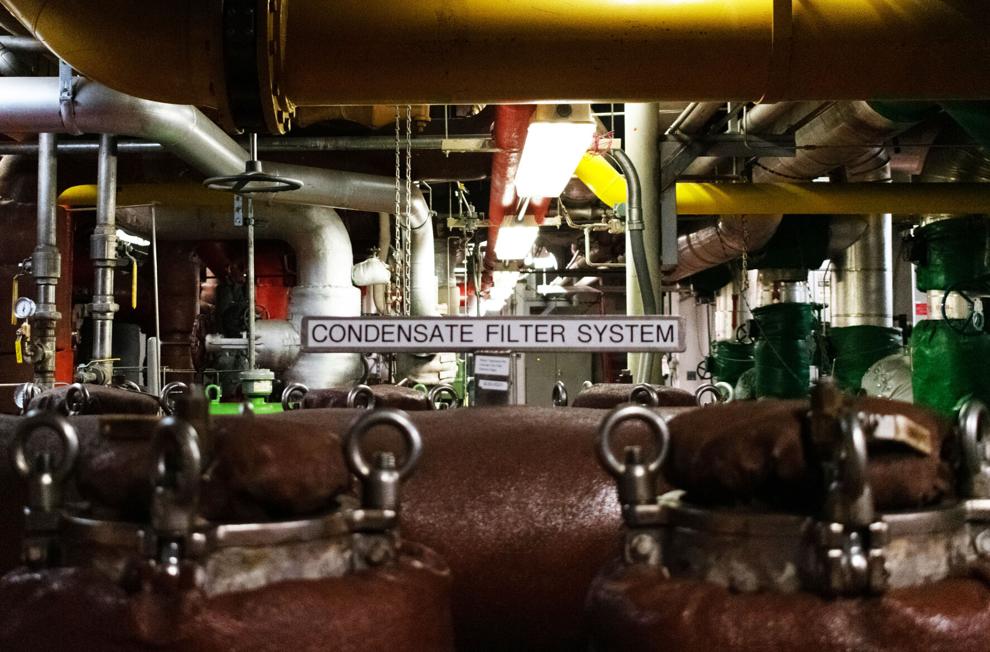 According to Kirschenbaum, the power plant also uses the steam it produces to heat domestic water supplies in campus buildings for places such as bathrooms, laundry rooms and research labs. Once the steam has warmed each building and its water supply, it is then converted back to water and returned to the plant, creating a sustainable recycling process.
"The process is a huge conservation effort, and the water is already hot, so it takes a lot less energy to turn it back into steam," Kirschenbaum said. "We recycle about 90% of the water, so that's pretty good."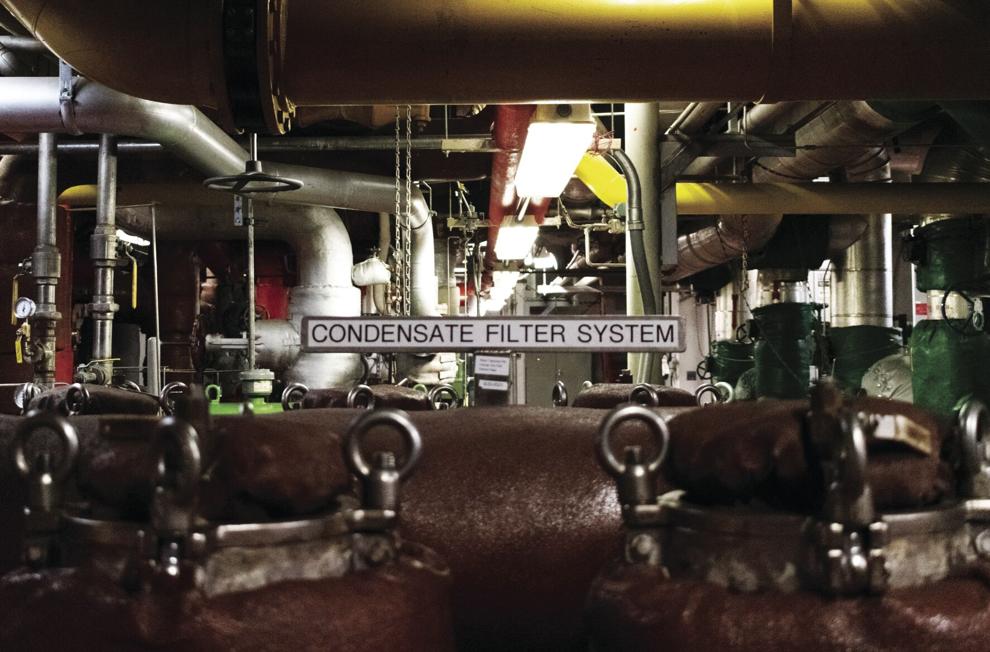 In addition to heating water, the power plant also cools water during the summer, which ends up being used for air conditioning, according to Kirschenbaum. The power station cools water to 42 degrees Fahrenheit and sends it to about 65 buildings on campus. The chilled water heats up as it is used, then returns to the plant, where it is cooled again and sent to campus buildings.
The man-made waterfall that passers-by see on the east side of the Burke Gilman Trail is where the heat from the chilled water is stored. According to Kirschenbaum, a different water system picks up the heat, and that's the water people see as they walk past the power plant. The hot water forming the artificial waterfall then evaporates into the atmosphere.
Another of the power plant's purposes is to supply compressed air to campus buildings and the plant itself, according to plant mechanic Alan Horne.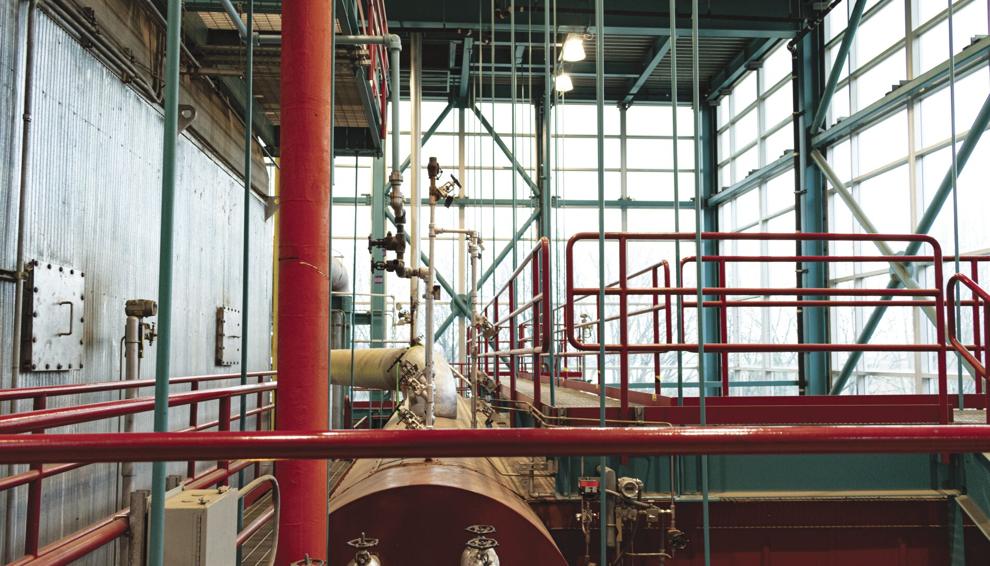 "We use compressed air for a variety of applications in the power plant, such as boiler air controls, air tools, various maintenance procedures, and cleaning," Horne said. "We even use compressed air to help start our emergency diesel generators. Compressed air is sent to campus through the underground tunnel system. Compressed air is used in the hospital, building controls and campus labs.
According to Kirschenbaum, the power plant also produces electricity for the campus, a byproduct of the plant's heating system. When the plant produces steam, it does so at two pressure levels: 185 and 10 pounds per square inch (PSI).
However, the plant's boilers can only produce steam at 185 PSI, according to Kirschenbaum. To reduce the pressure to 10 PSI, the plant uses a turbine generator. Thanks to all this, the turbine generator produces electricity. The plant will receive a new turbine generator this summer, according to Kirschenbaum. It will also have new equipment that will provide a more reliable backup power source for the plant.
"If we didn't have a turbogenerator, we would have had to buy 5% more power in Seattle, and we're already spending almost $2 million a month on power, so that's a pretty dollar value. important," Kirschenbaum said.
Contact contributing writer Calder Stenn at news@dailyuw.com. Twitter: @calder_stenn
Do you like what you read ? Support quality student journalism by donating here.