WR will manage 150 additional locals for essential staff from Monday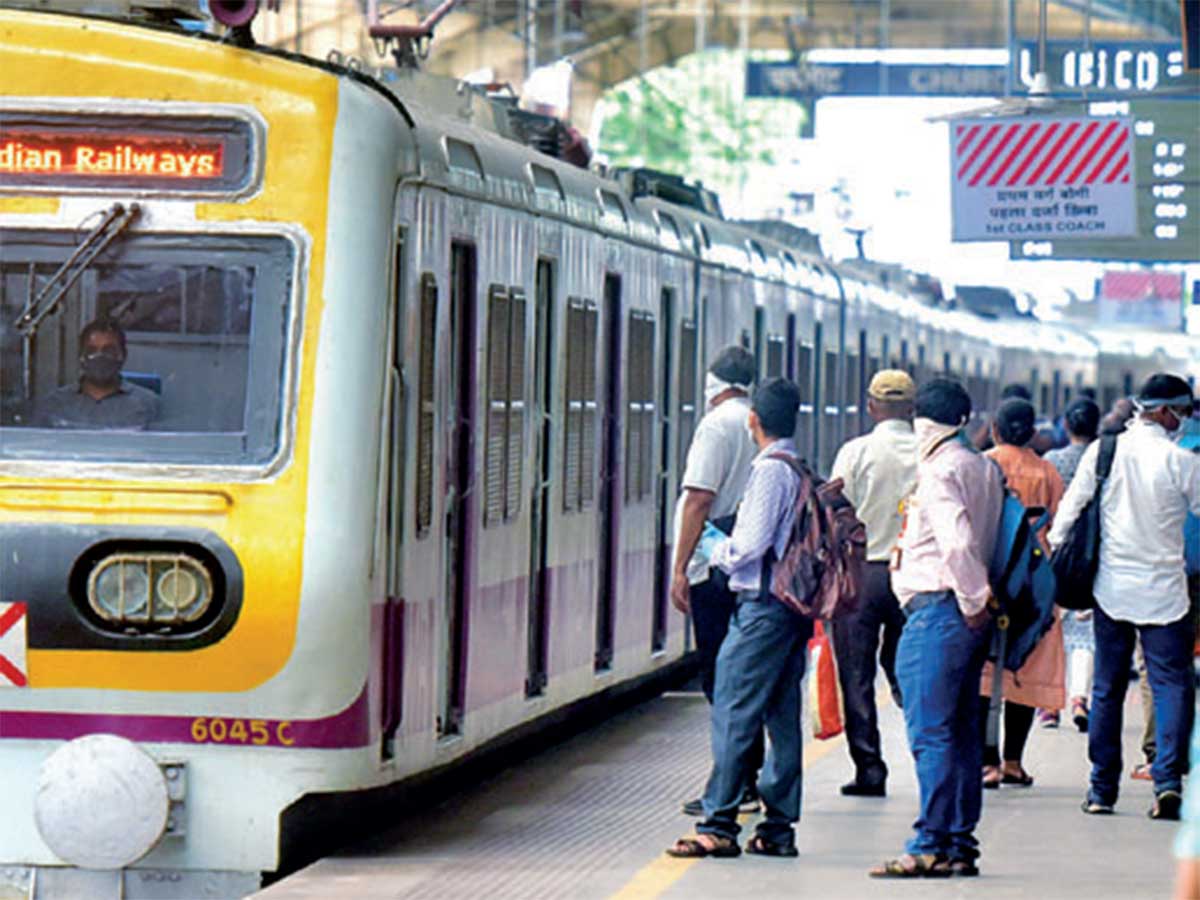 Nalasopara MLA writes to Minister of Railways, asking him to restart local trains for all office workers

Western Railway (WR) has decided to operate 150 additional local train services for essential workers from Monday. Of these, 59 services will operate during peak hours. WR currently runs 350 local services per day for essential workers. Sumit Thakur, Director of Public Relations, WR, said: "We will be running an additional 150 local services per day from September 21 so that
passengers
can maintain social distance.
Central Railway (CR) has operated 355 local train services in recent months. When asked if they had any plans to increase the number of services, an RC official replied: "We are observing the situation". A source told Mirror that during a recent meeting between officials from Mumbai's CR division and the state government's disaster management unit, CR officials said they were ready to add more local services if requested by the government. After being completely closed in the early days of the lockdown, local trains resumed operations for essential workers – as defined by the government – in mid-June. WR initially operated 162 services per day, while CR operated 200. On June 29, WR added 40 more services. A bigger increase came two days later, on July 1, when CR added 150 more services and WR added 148, bringing their respective totals to 355 and 350.

Meanwhile, MP for Bahujan Vikas Aghadi (BVA) Kshitij Thakur asked Piyush Goyal, the Minister of Railways, to restart local train services for all office workers. In a letter to Goyal on Thursday, MP for Nalasopara wrote: "When will an office worker go home and sleep? [They] spend it all [their] energy traveling and working. To ease the woes of those who are already suffering [public], it is important that they are allowed to travel to their place of work by train. It will at least bring some mental relief."



Data from WR showed that 33.75 lakh passengers traveled on their local trains from June 15 to September 17, including 2.28 lakh on September 17 alone. WR earned Rs 344.35 lakh during this period. Normally, WR runs 1,367 local services per day and CR 1,774, serving around 80 lakh passengers per day.
Many essential workers who travel by local train have told the Mirror that maintaining social distancing has been a challenge because – despite restrictions on who can travel – most trains are overcrowded, particularly during peak hours. One, a BEST employee who lives in Virar, said: 'Conditions in Churchgate fasting were very bad on Friday morning. The train was packed and no one could practice social distancing.'
The situation is the same in CR locals. An employee of the state bank of india, who did not wish to be named, said there was no social distancing on Port Line trains, particularly during morning rush hour. He added: "The railways had said that only a limited number of people would be allowed to board each train, but there is no control over the number of passengers allowed to board. This leads to a overcrowding, which increases the chances of people spreading the coronavirus"Some passengers said that if the situation is better outside peak hours, CR should increase the number of services during peak hours.