Young activists fight for coronavirus hazard pay for their essential worker parents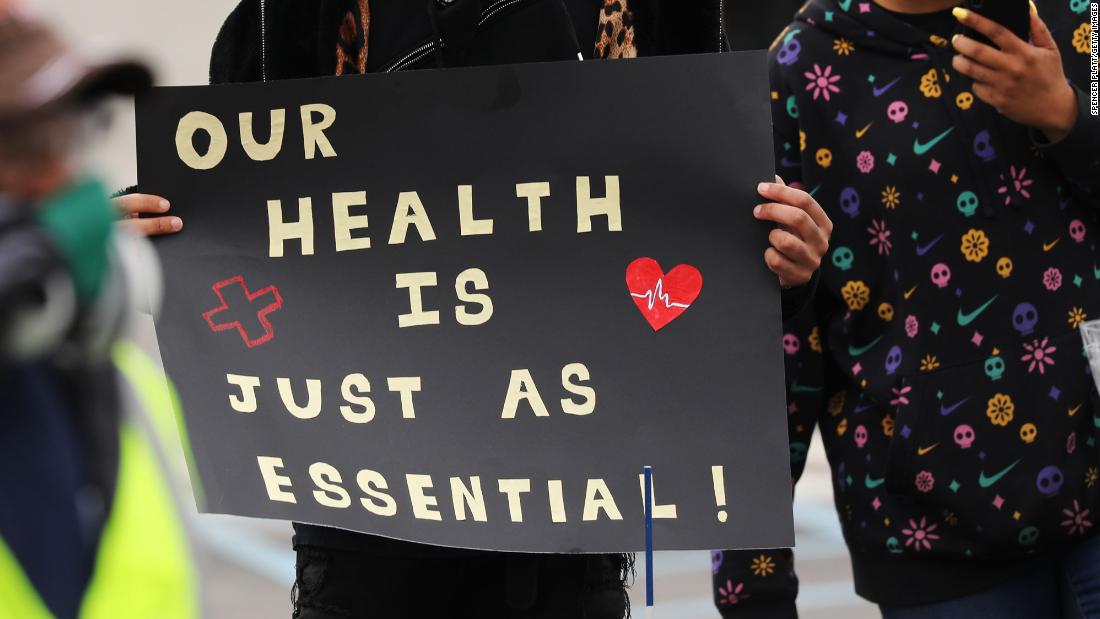 Students Yolian Ogbu and Victory Nwabufo have joined forces with the National Campaign for Children to start a movement demanding universal hazard pay and personal protective equipment for all coronavirus essential workers. And everything happens virtually under
#YourWorkersMyFamily.
The US Department of Labor defines hazard pay as "additional compensation for performing hazardous work or task" that is "not sufficiently mitigated by protective devices". New York Governor Andrew Cuomo proposed last week that hazard pay for frontline workers be included in a federal stimulus package.
Ogbu and Nwabufo said their efforts have won support from essential workers, their families, unions and organizations. This will take the form of online story sharing and digital strikes that tweet policy makers calling for paid sick leave, hazard pay and PPE. The campaign will culminate on Friday, International Workers' Day, when many organizations plan their own strikes, they said.
An effort like this should take place on social media, they said, because it can reach more people without putting workers at even greater risk by gathering in large groups for physical strikes. And even if they are not always the ones who work, they say that it is particularly important to involve young people in this campaign.
"Often when we think of essential workers or social justice issues, we don't think of young people, even though it has affected us," Nwabufo said. "Young people have always been and always will be at the forefront of political change and social justice and #YourWorkersMyFamily is no exception."
"For many young people, we don't see essential workers as just workers or as just workers, but literally as our parents, siblings, aunts and uncles," Ogbu said.
Ogbu and Nwabufo are among those young people who are personally linked to this issue.
The two are friends from the University of North Texas and shared their frustrations over the dangers their parents faced as essential workers. They felt helpless and turned to Ogbu's mother's recent success in launching a hazard pay strike at the nursing home where she works.
Ogbu shared his mother's story on Twitter and within hours it had reached six million people.
"We realize this is a conversation that should have started a long time ago," Nwabufo said.
And just as the issue of employee rights predates the pandemic, the pair would like to see it extend beyond it.
"#YourWorkersMyFamily is a campaign that we hope transcends May Day and Covid-19," Nwabufo said.
"We will continue to organize around better working conditions for workers in this country and around the world so that they can secure a better future for their children, for us," Ogbu said.